发布于2011年10月07日,现已产出1千6百余万个(2013年5月)。Scrypt算法。一分钟每块,每块42个,难度调整2016块。总共8千8百万个。RPCport:59332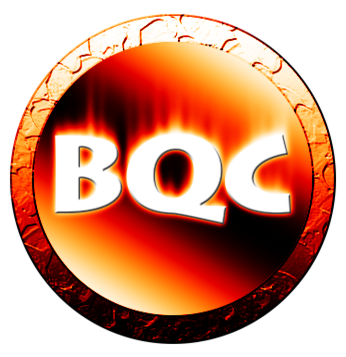 BBQCOIN BQC
BBQCoin is a peer-to-peer Internet currency that enables instant payments to anyone in the world. It is based on the Bitcoin protocol but differs from Bitcoin in that it can be efficiently mined with consumer-grade hardware. BBQCoin provides faster transaction confirmations (2.5 minutes on average) and uses memory-hard, scrypt-based mining proof-of-work algorithm to target the regular computers and GPUs most people already have. The BBQCoin network is scheduled to produce 88 million currency units.
Website
Block Explorer
http://bbq.cryptocoinexplorer.com/
http://bbqabe.rainbo...k/chain/BBQCoin
SPECIFICATIONS
Scrypt Algo

Each block generates 42 coins

Difficulty adjustment 60 blocks

block generated every 1 minute

Will never cease generating coins. About 2 Billion Coins in 300 Years. "see coin generation schedule"

Block reward halves every 24 million blocks or around every 45 years.
Estimated coin generation schedule
~45 years total generated = ~1,008,000,000 BQC

~91 years total generated = ~1,512,000,000 BQC

~137 years total generated = ~1,764,000,000 BQC
DOWNLOADS
Windows
http://sourceforge.n...ojects/bbqcoin/
Source
https://github.com/overware/BBQCoin
Sample bbqcoin.conf
rpcuser

=

username
rpcpassword

=

password
rpcport

=

19332


server

=

1


gen

=

0
PORTS
POOLS
BQCPool
BigBBQ
Ltcoin Pool
Coin-Base Pool
BBQ Pool
1% FEE POOL
Payoutsystem prop
EXCHANGES
BTER Exchange
Cryptsy Exchange
SERVICES OTHER
BBQcoin Casino
BBQCoin Forum
BBQcoin Facebook